Academics
Courses Offered at Shahida Islam Medical Complex, Lodhran
Established in 2016, Shahida Islam Medical Complex focuses on providing students with medical training to get a solid foundation for learning the skills and gaining the experience needed to excel as a Medical Assistant. The curriculum emphasizes administrative and clinical skills and includes extensive medical terminology, medical office procedures, medical and clinical procedures, basic anatomy and physiology, and special duties common in the field.
Vacant MBBS seats at Shahida Islam Medical College    
1st Year MBBS: 02
2nd Year MBBS: 01
3rd Year MBBS: NIL
4th Year MBBS: 01
Final Year MBBS: NIL
Vacant BDS seats at Shahida Islam Dental College 
1st Year BDS: 27
2nd Year BDS: 04
3rd Year BDS: 05
4th Year BDS: 37
Accreditation & Affiliations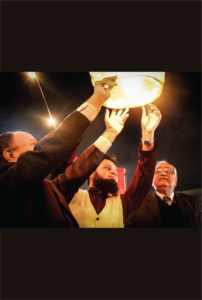 Student Societies
Student societies at SIMC focus on every student's participation in different co-curricular activities to bring out the best version of them.